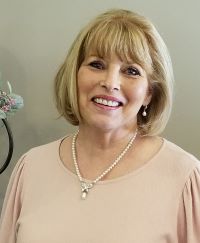 Reverend Aubree-Lynn
Senior Minister/Spiritual Leader
Rev. Aubree-Lynn is beginning her third year as the Senior Minister/Spiritual Leader of Unity Spiritual Center of Sheboygan. Celebrating her twentieth year of ministry, Aubree-Lynn is an ordained Minister, a student of New Thought philosophies, gifted speaker and teacher. She can motivate and inspire her congregation to have the willingness to go deeper and find the beauty of who and what they are. Being part of Centers for Spiritual Living and Unity Worldwide Ministries, Aubree- Lynn's experience brings a wealth of knowledge, wisdom and love to Unity Spiritual Center.
Her Vision
To be a part of a heart-centered Church/Center and surrounding spiritual community where the gifts given to me by Spirit instill, inspire, and motivate people to be more and give more. To strive to be the best that they can be . . . one heartbeat and baby step at a time.
Her Mission
To provide a welcome, safe, "Circle of Love". Where all individuals care and support each other while at the same time experiencing uplifting, life-supporting, spiritual growth for themselves, family, friends, community, and the world at large.
Her Leadership Style
"Leaders Eat Last," but lead by example. I believe that God is at the top, in the center, in and around and through all beings. The Minister, Board, Staff and Prayer Partners, the congregants, the volunteers, are all equal… no one is at the top, except The Creator. From there we all move in and through expressing uniquely as the One.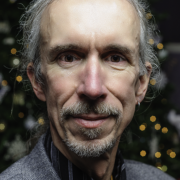 Dirk Schreiber, Preident
Hi my name is Dirk Schreiber. My wife Brenda and I came to the center in 2009 and we were married here. I believe we have a good message to deliver and we need to get it out there. Not just for a better community but also for the center to be here long term.
Jill Anderson, Vice President
---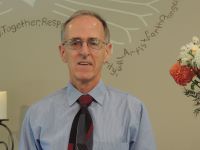 Dr. Tom Kloiber, Secretary
I have been a member of Unity for 37 years and have served on the Board several times, having held most Board positions. I have volunteered as an usher, platform chair, speaker, and grounds maintenance.

Marc Mikkelson, Treasurer
Eloise "Ellie" Murray, Trustee